Pre-Order your copy:
Passion of a lifetime by Ivan Rhodes

A special opportunity to get a SIGNED copy of Ivan's new book!
Supplies of signed copies are strictly limited, so it's first come, first served.

Only orders received before the 1st January 2020 will receive a signed copy.


Please note that the signed copies will not be despatched until mid-January when the book is available: but you can reserve your copy now.

Also note that as copies of the book are sent direct from the printers it is not possible to include other regalia items with the book order.
Priced at only £30 plus post and packaging for 288 pages crammed
with photographs, many in colour, and available for pre-order now and
delivery early in 2020. An essential item for every classic motorcycle enthusiast's library - and not out of place on the coffee table!

30 years on, Ivan Rhodes has revisited his acclaimed Technical Excellence
Exemplified' (a Veloce slogan) to bring it up to date and cover the whole gamut of
Veloce production. Comprehensively updated and lavishly illustrated, the book
covers the roots of the Veloce company, and its early successes with two stroke
models, the camshaft models and their successors in the pushrod 'M' range, and
the post war 'motorcycle for everyman' and its derivatives, used extensively by
the police of that era.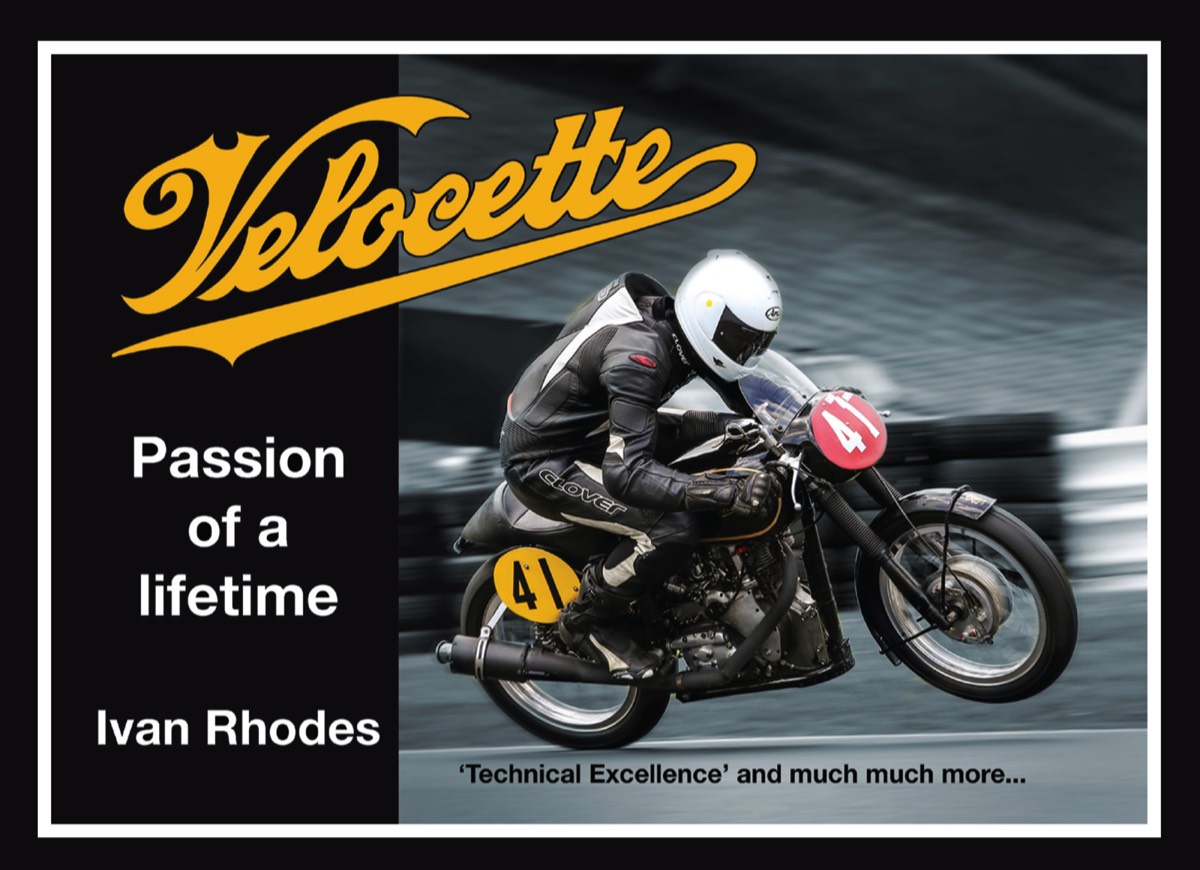 Books and Prints
Passion of a lifetime by Ivan Rhodes
Passion of a lifetime by Ivan Rhodes
Price: £30.00
Badges
Fishtail Lapel Badge
Fishtail Lapel Badge
£3.50
Clothing
Hi-Visibility Zip-up jacket
Hi-Visibility Zip-up jacket
Price: £18.50
Clothing
Micro Fleece
Micro Fleece
Price: £17.00