Passion of a lifetime by Ivan Rhodes

Priced at only £30 plus post and packaging for 288 pages crammed
with photographs, many in colour.
An essential item for every classic motorcycle enthusiast's library - and not out of place on the coffee table!

30 years on, Ivan Rhodes has revisited his acclaimed Technical Excellence
Exemplified' (a Veloce slogan) to bring it up to date and cover the whole gamut of
Veloce production. Comprehensively updated and lavishly illustrated, the book
covers the roots of the Veloce company, and its early successes with two stroke
models, the camshaft models and their successors in the pushrod 'M' range, and
the post war 'motorcycle for everyman' and its derivatives, used extensively by
the police of that era.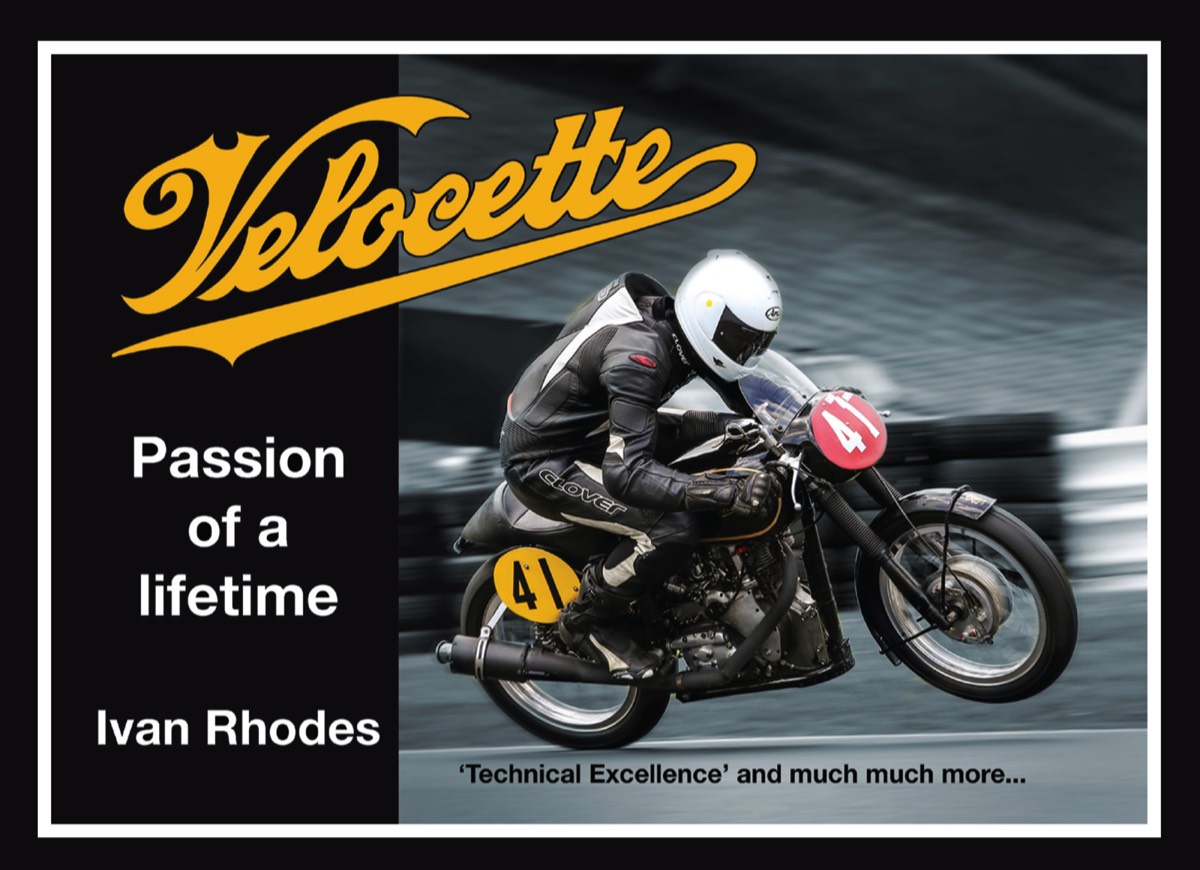 Books and Prints
Velocette Hints & Tips 'the Director's Cut' - Selected by John Hannis
Velocette Hints & Tips 'the Director's Cut' - Selected by John Hannis
£5.00
Books and Prints
Passion of a lifetime by Ivan Rhodes
Passion of a lifetime by Ivan Rhodes
Price: £30.00
Badges
Naked Lady Black Lapel Badge
Black Naked Lady Lapel Badge
£4.50
Books and Prints
The Velocette Register
The Velocette Register
£7.50